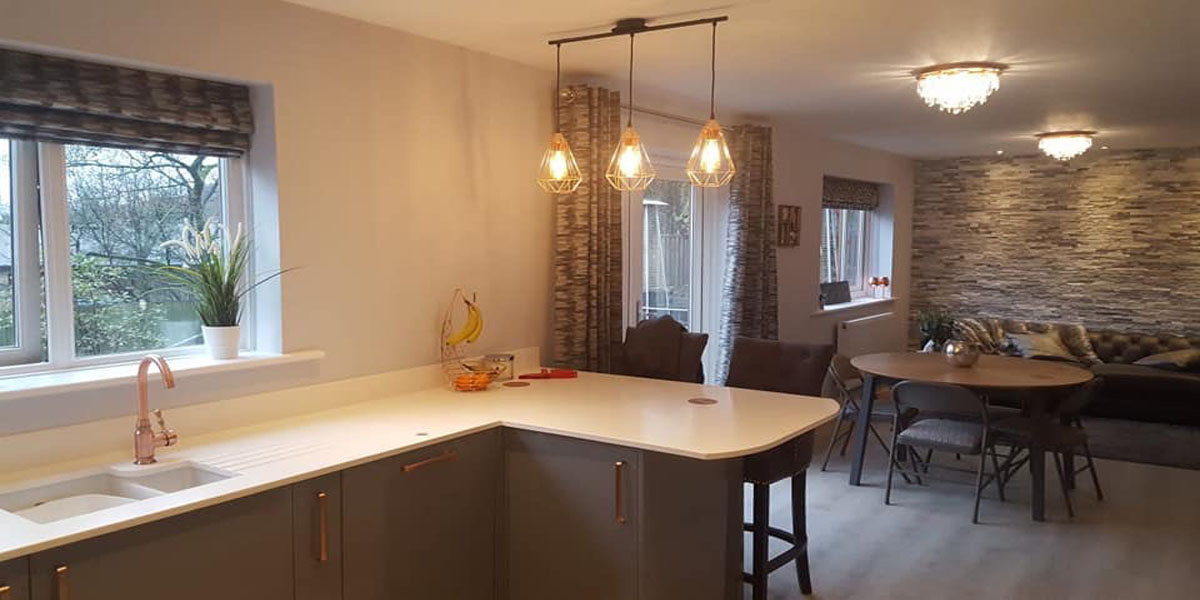 Kitchen Rewires
Kitchen is the riskiest place in your premises to have malfunctioning electrical connections. To get them fixed and working seamlessly, you might want to look for professional Electricians in Nailsea. Our electricians are great in configuring best working electrical circuits in your kitchen to assure safety for yourself and the appliances respectively. They are not only great to add extra sockets and fuse boxes for the kitchen appliances you wish to install. But they also assist in the overall circuit renewals if you are experiencing constant electric breakdowns.
Moreover, if you are living in an apartment system, the local building control department have to notified for the safe kitchen wiring. To get this done, you can also hire our quick inspection services to get EICR (Electric Installation Condition Report). This report will include any existing damage, defects in the wiring, operations of sockets or any other danger expected from it in the near future.
Our Electricians in Weston Super Mare are equipped with digital gadgets that can analyze damage or defects with precision. We are safe to install air conditioning, heated floors and control switches for appliances in your kitchen to make your cooking safe and convenient. Everything we do assures reliability and affordability altogether.